Börger Celebrates its 40th Anniversary
Börger celebrates its 40th company anniversary this year. On this occasion, the mechanical engineering company opened its doors for customers and interested citizens. Several thousand visitors from all over the world came to the anniversary celebrations in Weseke.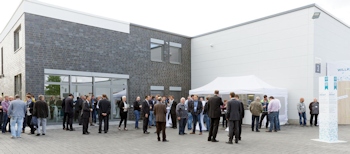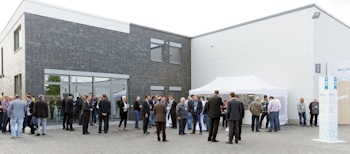 40 Years of "Made in Weseke" – Börger Gmbh Celebrates Its Anniversary (Image: Börger GmbH)
Börger GmbH invited its visitors to a time journey. It started in 1975 with the foundation year of the company. Many displays and posters reminded of important events of that year. Popular songs from the foundation year brought back memories of the wild 70s and a more than 100 m long timeline presented the history of Börger GmbH. From the company foundation in the barn on the parent s farm on Börgersweg in 1975 to the "Global Player" with many subsidiaries abroad and more than 280 members of staff.
In the eight production halls, employees gave information about the individual production steps. "Many visitors were surprised that all products that are sold to more than 65 countries in the world are made in Weseke. We have optimum production conditions in Weseke. Here, we can find qualified members of staff and reliable suppliers to ensure our high level of quality", said Anne Börger-Olthoff. In order to be well-equipped for the future, the company invested in two new halls. Construction was completed just in time for the anniversary celebrations.
The visitors got an impression of the wide product range of the company in one of these halls. Here, all Börger products were displayed. In particular, many visitors were impressed by the 24 rotary lobe pump sizes lined up next to each other. Many culinary delights, a balloon artist and an XXL Carrera track topped off the anniversary celebrations.