Bonfiglioli Expands IE3 Product Series
Two new motor series fulfilling IE3 class requirements are now available in the 7.5-22kW range.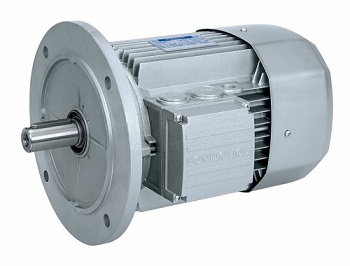 New IE3 Motors (Image: Bonfiglioli)
The BX/MX motors fulfil several requirements and environmental norms. The motors meet standards of IE3 efficiency class, according to the international standard IEC 60034-30. The "X" of the new BX/MX motors stands for "eXcellence" in efficiency since the IE3 is the top efficiency rating currently formalized by global standards.
In addition, to meeting IE3 standards, the BM/MX motors are also compliant to Ecodesign Requirements for Electric Motors (Regulation (EC) No 640/2009 - Commission Regulation (EC) No 640/2009 of 22 July 2009 implementing Directive 2005/32/EC) as set forth by the European Parliament and the Council with regard to Ecodesign requirements for electric motors.
The BX/MX motors offer a highly efficient and cost-effective solution that has a lower environment impact. The motors provide protection degree up to IP65 as well as thermal protection (Bi-Metallic or Ptc). Furthermore, the motors include incremental and absolute encoder availability and an anti-condensate drain. All these cutting-edge features make the BX/MX motors ideal for a diverse range of applications that require low energy consumption, particularly continuous duty actions.
With the release of the new BX/MX series, Bonfiglioli offers a complete range of asynchronous Motors.