Bob Went joins ITT Flygt as Group Consultant
Bob Went has joined ITT Flygt (UK) as Group Consultant. A respected and well known personality within the water industry, Bob has spent the majority of his 40 year career at Thames Water, most recently as its Principal Mechanical Engineer.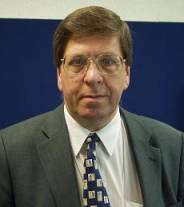 Bob Went (source: ITT Flygt)
In addition to this new role, Bob continues as Chairman of The Pump Centre, the organisation which brings together end-users, contractors and suppliers in a pumping orientated forum. Bob has been its Chairman for the past 11 years.
As Group Consultant and based at ITT Flygt's head office in Nottingham, Bob will split his time between the UK and Ireland businesses and that of its parent company in Sweden. He will be involved in a variety of Europe wide business and product development related projects to further develop ITT Flygt's position as the world's leading submersible pump manufacturer.
Gordon Bigam, managing director of ITT Flygt in the UK, comments, "Bob undoubtedly brings with him a wealth of experience in support of our activities worldwide and we are delighted to welcome him on board."
Bob is a Fellow of the Institution of Mechanical Engineers. He sits on the Institution's interviewing panel for chartered members and has also acted as its Industrial Liaison Officer.