Blackmer to Exhibit at 30th Annual ILTA Show
04.03.2010
Blackmer has announced that as part of its commitment to the bulk liquid-storage-terminal market it will be exhibiting at the International Liquid Terminal Association's upcoming 30th Annual International Operating Conference & Trade Show.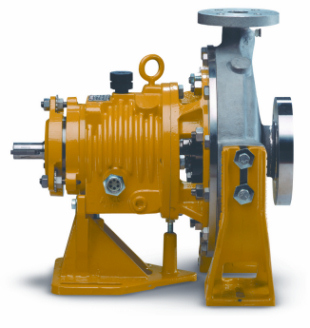 The ILTA Show, which annually brings together more than 3,000 professionals from the worldwide bulk liquid-terminal industry, will be held from May 24-26 at the George R. Brown Convention Center in Houston, TX.
Exhibiting in Booth 233, Blackmer will be highlighting a variety of its energy-efficient pumping technologies and environmentally friendly compressors, including:
Sliding Vane Pumps — Sliding vane pumps have been designed to handle a wide array of industrial liquids, chemicals, solvents, animal and vegetable oils, and petroleum products that are most common to liquid-terminal storage facilities. Blackmer vane pumps are designed for high capacity transfer, top or bottom loading/unloading and blending at the rack, or for barge, ship, UST and terminal transfers. Utilizing Blackmer's unique sliding vane design, these positive displacement rotary pumps offer the best combined characteristics of sustained high-level performance, energy efficiency, trouble-free operation and low maintenance cost. On display at the ILTA Show will be the GX, STX, TXD and ML models.
HD Series Reciprocating Gas Compressors — HD Series compressors can handle the transfer and vapor recovery of carbon dioxide, refrigerants, sulphur dioxide, chlorine, vinyl chlorine, natural gas, nitrogen and other gasses that are common in liquid-terminal applications. The vapor recovery aspect of this application captures vapors before they are released into the environment, allowing terminals to be more environmentally responsible while also ensuring the most complete product transfer possible.
System One Centrifugal Pumps — System One pumps have been designed with high strength and low maintenance in mind, making them perfect for the extreme operating environments that can be found in liquid-terminal operations.