Blackmer Adds Electric Heating Option to NP Series Pumps
09.07.2010
Blackmer is pleased to announce that it has upgraded the 2.5-inch and 3-inch models of its NP Series Sliding Vane Pumps with optional Electric Heating.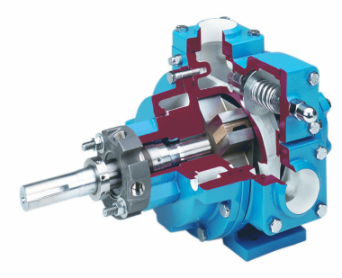 Blackmer
The Electric Heating option may be used in place of jacketed heads in order to provide pump heating for applications that normally require jackets, such as handling asphalt, bitumen, molasses, lube oils, etc. Blackmer will continue to offer jacketed heads for customers who need NP pumps with steam and hot-oil capabilities.
The following modifications have been made to the NP2.5 and NP3 pump models in order to accommodate the Electric Heating option:
Two bosses have been added to the gland area of the inboard head in order to allow drilling for two heat pots
Thicker bearing cover allows for third heating pot to be located on the outboard side of pump
The heating pots are drilled and reamed to 12.5 mm and will accept any type of heating element that meets those dimensions
Special sleeve bearings, a stainless-steel relief-valve spring, high-temperature paint and high-temperature shaft packing will be included on any NP pump that is featuring the Electric Heating option
Blackmer NP Series pumps are specifically designed to offer maximum versatility for handling a wide variety of clean, non-corrosive liquids, including fluids of varying viscosities and temperatures. These pumps have been designed to minimize sheer and agitation while providing excellent self-priming and dry run capabilities.