Beat Römer Appointed Media Spokesman and Deputy Head of Communications
21.07.2011
Beat Römer (48) will strengthen the Corporate Communications team at Georg Fischer Ltd as of 1 September 2011 as Media Spokesman and Deputy Head of Corporate Communications. He is replacing Christian Thalheimer, who has sought a new challenge outside the Corporation.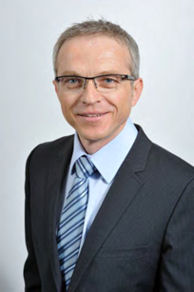 Beat Römer (Image: Georg Fischer)
Beat Römer first trained in a bank and worked in PR before becoming a journalist, a profession he exercised for over 15 years. From 2003 to 2007, he was Deputy Editor-in-Chief and Head of the Corporate Department at the Swiss business weekly Cash. In 2008 he was appointed to head External Communications at the electricity company Axpo Holding, where he was in charge of Media Affairs and Corporate Publishing. Beat Römer completed a post-graduate Executive MBA program at the University of St. Gallen.
In order to gear communications more closely to the needs of various stakeholders, the Corporate Communications Division will be restructured into two areas as of 1 September 2011. Beat Römer will take over the External Communications area. He will share the media affairs work with the Head of Corporate Communications, Urs Frei. Ralph Schreiber will be responsible for Internal Communications and Corporate Branding.