BBA Pumps Introduces Plug-in Hybrid Wellpoint Dewatering Pump
BBA Pumps is proud to introduce the first plug-in hybrid pump for well dewatering. It is often the case that power is not available at the job site when a new dewatering project is started. With the new plug-in hybrid PT pump, it is possible to start lowering the water table using the diesel engine, and once the power supply is available, it is easy to switch to the electric motor.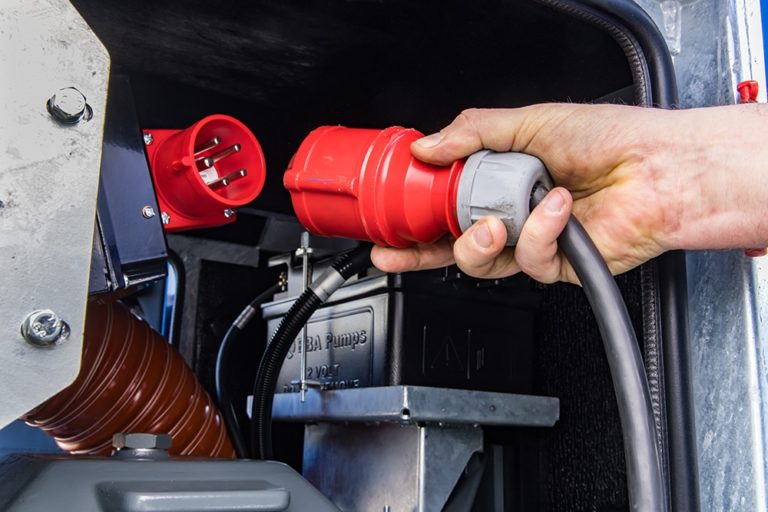 The first plug-in hybrid wellpoint dewatering pump. (Image source: BBA Pumps BV)
How does the plug-in hybrid pump work?
Inside the super-quiet hood is a PTclassic piston pump based on more than 30 years of well dewatering expertise. The pump is equipped with both a diesel engine and an electric motor. The plug-in hybrid is incredibly easy to operate. All you have to do is turn off the diesel engine with the ignition key, and then connect a 32 amp outlet to the electric motor plug.
Now the electric motor can be put into operation immediately with the star-delta switch, without having to change the drive belt. There is no need to align the motor or replace complete pumps on site.