Auma Gains Third MD Partner
Since 1 April, Dr Jörg Hoffmann has been the third joint managing director of Auma, joining Matthias Dinse and Henrik Newerla. In 2014, Auma as one of the leading manufacturers of electric actuators had started to replace its previous multi-brand strategy with market-oriented branding under the Auma name.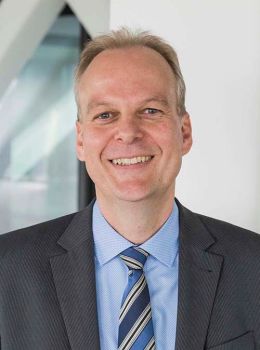 Dr Jörg Hoffmann (Image: Auma)
Dr Hoffmann's major task is to further the development of the new corporate divisions involved in this change.
Dr Hoffmann was born in 1965 in Koblenz, Germany. He followed his undergraduate studies in technomathematics with a doctorate in mathematics from the University of Kaiserslautern, Germany. After several professional appointments, he joined Bosch in 1999. There he headed the wiper systems division, which is based in Buehlertal, Germany, with 14 production and ten development sites on five continents.
According to Dr Hoffmann, his motivation to work at Auma links directly to his new corporate responsibilities: "With my past experience of presiding over a large global division, I will actively support the design of Auma's business change and carry forward the company's previous outstanding success during the years to come. I am looking forward to this new challenge."