Atlas Copco to Acquire German Compressed Air Specialist
Atlas Copco has agreed to acquire Schneider Druckluft GmbH, a German designer and producer of professional compressed air solutions with a large network of retailers and specialist shops.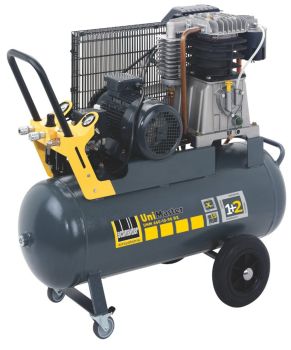 Atlas Copco
Schneider Druckluft is based in Reutlingen near Stuttgart, Germany, and has about 110 employees. It also has offices in the Czech Republic and Slovakia. The company focuses mainly on piston compressors but offers a wide range of related products and services. It had revenues in 2015 of around MEUR 27 (MSEK 250).
"Schneider Druckluft is synonymous with high-quality compressed air solutions and will fit well with the strategy of our Professional Air division," said Nico Delvaux, President of Atlas Copco's Compressor Technique business area. "We welcome the great team at Schneider Druckluft to our Group. Together we will continue to provide customers with outstanding products and service."
The acquisition is subject to regulatory approvals and is expected to be completed in the third quarter.
The acquired business will become part of the Professional Air division within Atlas Copco's Compressor Technique business area. The parties have agreed not to disclose the purchase price.