Atlas Copco Appoints Vagner Rego President of its Compressor Technique Business Area
Atlas Copco has appointed Vagner Rego as President of the Compressor Technique business area and member of Group Management, effective August 1, 2017. Vagner Rego is currently President for the service division within Compressor Technique.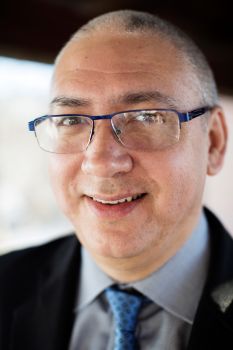 Vagner Rego (Image: Atlas Copco)
"Vagner is a solid leader with international experience from several different roles," said Mats Rahmström, President and CEO of the Atlas Copco Group.
Vagner Rego joined Atlas Copco in 1996 as a trainee engineer in a service workshop in São Paulo State, Brazil. He steadily took on broader responsibilities, and in 2006 he was appointed Business Line Manager for Compressor Technique Service in Brazil. In 2010, Vagner Rego became Vice President Marketing and Sales for the Compressor Technique Service division, based in Belgium. Before he took on his current position as President for the Compressor Technique Service division in 2014, he was General Manager for Construction Technique's Customer Center in Brazil.
agner Rego, a Brazilian citizen, was born in 1972. He has a degree in mechanical engineering from Mackenzie University and an MBA from Ibmec Business School, both located in Brazil.
After excluding the vacuum business that became a business area of its own in 2017, Compressor Technique had revenues of MSEK 36 356 in 2016, of which 43% came from service. The business area has approximately 16 000 employees.
Vagner Rego succeeds Nico Delvaux, who will leave Atlas Copco.