Atlas Copco Appoints Johan Halling As Business Area President For Mining And Rock Excavation Technique
Atlas Copco has appointed Johan Halling as President of the Mining and Rock Excavation Technique business area and member of Group Management, effective August 1, 2013.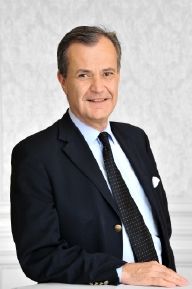 Johan Halling (Image: Atlas Copco)
Johan Halling is since 2002 President of Atlas Copco's Rock Drilling Tools division, based in Sweden. He replaces Bob Fassl, who is leaving Atlas Copco for family reasons.
"Johan is a proven, solid leader of large global businesses and he delivers good results over full business cycles," said Ronnie Leten, President and CEO of the Atlas Copco Group. " He has an in-depth knowledge about the mining business as well as a valuable experience from the consumables and service business. It's with great pleasure we welcome Johan to Group Management."
Johan Halling began at Atlas Copco in 1998 as President of one of the electric tool divisions within Industrial Technique that Atlas Copco owned at the time. Prior to joining Atlas Copco, he was President of VOAC Hydraulics, a joint venture between Atlas Copco and Volvo. Between 1981 and 1990 he worked for power and automation technologies group ABB, in different positions, including divisional president for ABB Robotics and Factory Automation.
Johan Halling, a Swedish citizen, is born in 1952. He has a Master of Science, Mechanical Engineering, from the University of Lund, Sweden. He has also studied marketing and economy at the same university.