Atlas Copco Appoints Gisela Lindstrand as SVP Corporate Communications
Atlas Copco has appointed Gisela Lindstrand as Senior Vice President Corporate Communications and Governmental Relations, and member of Group Management. Gisela Lindstrand will start in her new position latest May 31, 2018.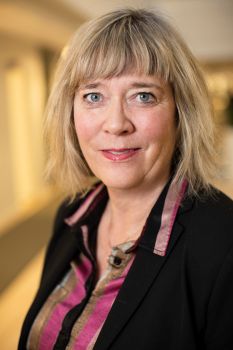 Gisela Lindstrand (Image: Atlas Copco)
Gisela Lindstrand is since 2007 Senior Vice President Corporate Communications and Public Affairs at Swedish-based security solutions company Securitas, where her responsibilities include investor relations, branding and corporate social responsibilities.
"Gisela is known as a business-oriented communication leader with a strong drive and judgement," said Mats Rahmström, President and CEO of the Atlas Copco Group. "I am happy to welcome a highly competent and engaged person to our management team."
Gisela Lindstrand began her career in 1983 as a journalist. Between 1989-1996 she was political adviser and press secretary to the Prime Minister of Sweden. In 1996 she took on a position as Information Director for SABO, a Swedish Association of Public Housing Companies. In 2001 she was appointed Press Relations Manager at NCC, the Swedish construction company. Between 2004-2007 she was Government Affairs Director for Pfizer, a world-leading biopharmaceutical company.
Gisela Lindstrand is a Swedish citizen born in 1962. She has a BA in Political Science, Macroeconomics and Cultural Geography, from Uppsala University, Sweden.
Atlas Copco announced on July 12, 2017, that its current Senior Vice President Corporate Communications and Governmental Affairs Annika Berglund will retire.