Atlas Copco Acquires Norwegian Offshore Compressed Air Rental Business
Atlas Copco, a provider of sustainable productivity solutions, has acquired the operating assets of Roxel Rental, a supplier of temporary air solutions for the Norwegian offshore industry.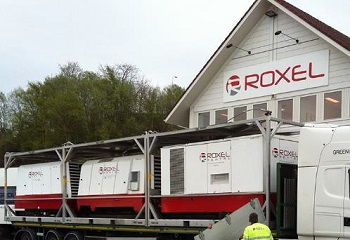 Roxel Rental
Roxel Rental is based in Stavanger, Norway, and is part of the Roxel Group.
The company had revenues in 2015 of about MNOK 12 (MEUR 1.3). Two of the company's employees are joining Atlas Copco. The parties have agreed not to disclose the purchase price.
The Roxel Rental fleet consists of diesel and electric-powered compressors that are rented out mainly to oil and gas companies for exploration, production, transportation and storage.
"The acquisition will strengthen our position in the Norwegian offshore market," said Andrew Walker, President of Atlas Copco's Construction Technique business area. "It will allow us to support our North Sea customers by offering our specialty rental services from Norway."
The business becomes part of the Specialty Rental division in Atlas Copco's Construction Technique business area.