Armstrong Takes Variable Speed Pumping Up to 450KW Maximum Power
The new Armstrong IVS102 range of variable speed drives reduces system complexity and capital cost, and delivers significant savings in energy consumption to help customers achieve their carbon reduction targets.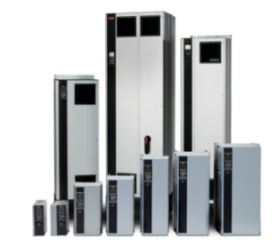 New Armstrong IVS102 range of variable speed drives
Suitable for use with all centrifugal pump types fitted with motors up to 450kW, the new IVS102 range is suitable for both new and existing heating and cooling applications. In addition to offering lower capital and installation costs, IVS102 drives continue to deliver benefits throughout their lifetimes due to their energy efficient design and greater ease of maintenance.
Many of the features required for variable speed pumping are built into the inverter's design, reducing the need for ancillary components and cutting overall capital cost. Installation costs are also lower as the in-built mains isolator option and flow compensation reduce the time needed for on-site wiring. Set-up during commissioning is made easier by the IVS102's intuitive interface and menu structure, whilst its compact size and IP55 enclosure mean that it can be installed in the full range of plant rooms – even those where space is at a premium.
IVS102 variable speed drives are inherently energy efficient, with a basic rating of 98%, making paybacks of less than 12 months possible for retrofit projects. The inverter's Automatic Energy Optimisation function continuously monitors the pump motor speed and load, and adjusts the applied voltage to maximise energy savings. Even at full speed, voltage will be reduced if the load is less than 100%, automatically compensating for oversized motors that are not fully loaded. In addition, the built-in flow compensation feature on the IVS102 eliminates the energy loss that can be caused by an incorrectly placed sensor.
Lifetime savings
After installation, the IVS102 range continues to save time and money. A unique cooling system, which prevents dusty and aggressive ambient airflow from damaging the electronics, extends the equipment's lifetime. For ease of maintenance, all components are accessible from the front of the drive. Modular design makes it simple and quick to replace sub-assemblies, and removable terminal blocks make for easier disconnection of cables.
The IVS102 also incorporates a number of pump protection features to safeguard the customer's investment. These includes preventative maintenance scheduling for tasks such as mechanical seal replacement, and features to prevent pump damage during operation, such as dry pump and end of curve protection.
Communication and control
The IVS102 range has been designed to offer unrivalled communication capabilities that reduce or eliminate the need for external devices. When fitted with an I/O expansion module, the drive has the capacity to handle three feedback signals, each with their own set point. This removes the need for external controls and results in significantly reduced installation costs. For systems requiring control of more than three zones, the IVS102 range is designed to be used in conjunction with the Armstrong IPS Controller. IVS102 drives can also be interconnected to provide automatic changeover in duty/standby pump applications.
Connecting easily with Building Management Systems (BMS), the drives communicate seamlessly on a serial communications network via a simple two-wire connection, with programming either through the network or through the drive keypad. They are suitable for a wide range of protocols including, among others, Modbus, BACnet and DeviceNet.
Integrated inverters
To coincide with the launch of the IVS102 range of standalone variable speed drives, Armstrong has also extended its top-selling IVS range of Sensorless control variable speed pumps. Incorporating built-in inverters, this popular pump range has been extended to include models with variable speed drives up to 55kW.