Appointment of Ajay Puri as Sourcing Manager
Armstrong, a global supplier of fluid flow equipment for residential, commercial and industrial applications, is pleased to announce the appointment of Ajay Puri as Sourcing Manager - Toronto.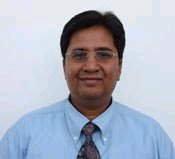 (S.A. Armstrong).
Ajay holds a degree in Mechanical Engineering (1988) in addition to an MBA in Finance (1995).
Prior to joining Armstrong, he worked for various companies including Magnum Integrated Technologies Inc. as Corporate Purchasing Manager and Mannesmann Demag (India) as Deputy Manager - Purchase and Logistics. Through his prior employment experiences, Ajay has gained a thorough understanding of Purchasing, Project implementation, ISO systems, Logistics and ERP systems.
Ajay's responsibilities within Armstrong will include assisting in the development and implementation of a global sourcing infrastructure, in addition to leading the sourcing initiatives for new product development.
Armstrong is a leading global supplier of quality HVAC and Fluid Flow equipment for residential, commercial and industrial applications. Established in 1934, the company maintains eight manufacturing facilities on three continents and serves customers in over 50 countries