Apex Pumps – Manufacturer of the Year at the BPMA's Pump Industry Awards 2022
The BPMA's annual Pump Industry Awards was held 31st March at the Chesford Grange Hotel in Kenilworth. Showcasing the very best achievements from across the pump sector, the evening was a celebration of business and professional excellence. This year saw a record number of nominations over the nine award categories making the rigorous task for the judging panel extremely difficult.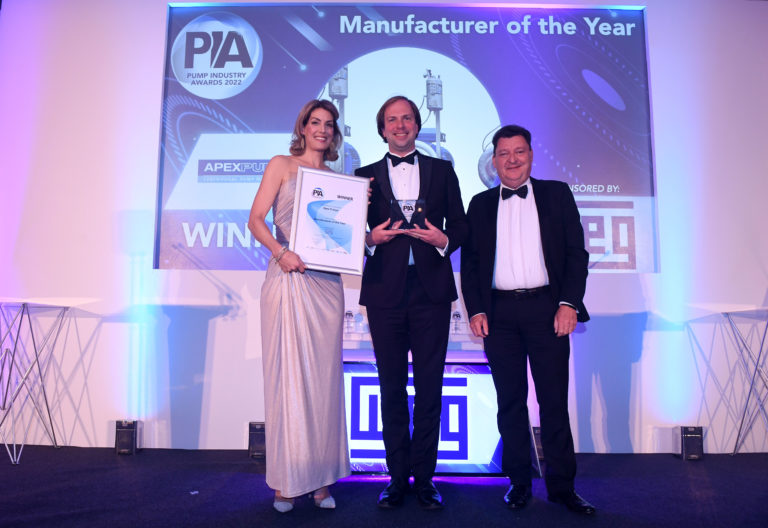 Apex Pumps Manufacturer of the Year PIA's 2022. (Image source: Apex Pumps)
The Manufacturer of the Year is awarded to the pump manufacturer who has achieved recognition from the contractors or end users of pump products for their services in areas such as technical expertise and advice.
Against some of the biggest names in the business it is with great pride that they announce their success, becoming Pump Industry Awards Manufacturer of the Year 2022.
"This award recognises Apex's inhouse design and vertically integrated manufacturing capabilities. Our pumps are designed with the customer and end users always in mind, over engineering in many areas to ensure our product is robust and stands out as the best of British manufacturing." Andrew Simpson - MD