ANDRITZ to Supply Hydro- and Electro-Mechanical Equipment for Upper Trishuli 1, Nepal
International technology group ANDRITZ has received an order from Doosan Heavy Industries and Construction Co. Ltd. to supply the hydro- and electromechanical equipment for the 216-MW Upper Trishuli 1 hydropower plant, a run-of-river plant in Nepal owned by Nepal Water & Energy Development Company Pvt. Ltd.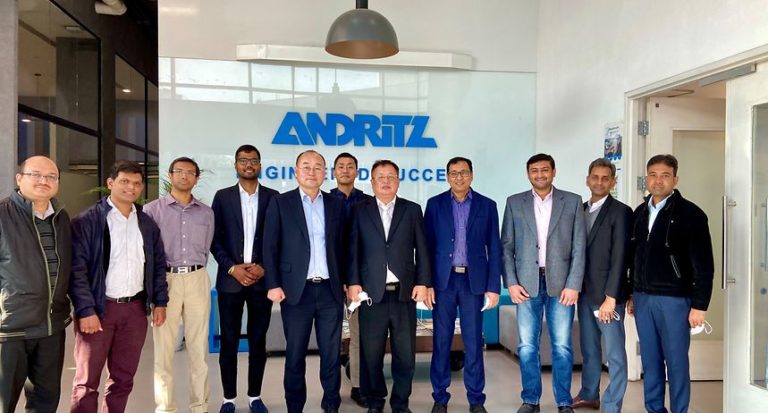 Customer Doosan Heavy Industries and Construction Co. Ltd. visiting ANDRITZ HYDRO India premises in February 2022. (Image source: ANDRITZ AG)
Upon completion, which is scheduled for 2026, Upper Trishuli 1 is expected to generate up to 1,456 GWh of electricity per year, thus increasing the country's total power generation by about 20%.
The ANDRITZ scope of supply for the hydromechanical equipment includes design, engineering, manufacturing, shipping, installation, testing, and commissioning of radial gates, vertical gates, hoists, stoplogs, and penstocks. The order for the electromechanical equipment comprises basic and detailed design of the turbine and generator components, complete electrical power systems, balance of plant, automation, installation, and commissioning.
The order will be executed by the subsidiaries of ANDRITZ Hydro in India. This contract is the first large-scale order for ANDRITZ in Nepal with a hydro- and an electromechanical scope in one contract. By securing this prestigious contract, ANDRITZ is expanding its leading position as a preferred "from water-to-wire" technology provider in the Nepalese hydropower market.