Amarinth taps into oil and gas projects in Africa with new Territory Sales Manager
Amarinth has appointed a new Sales Manager for the Africa Territory to support the strong growth the company is seeing in new Oil & Gas projects being undertaken in the region.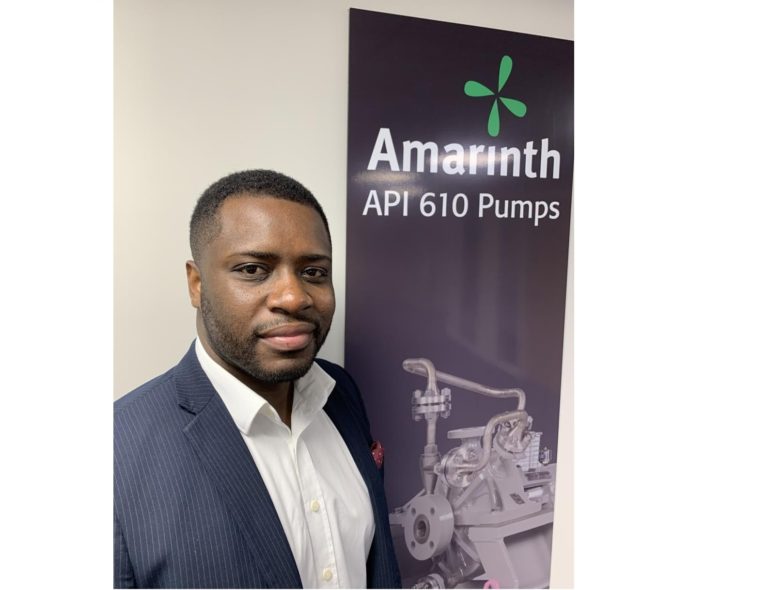 Itai Choto – recently appointed Amarinth Sales Manager for the Africa Territory. (Image source: Amarinth Ltd.)
Africa has seen a surge in new Oil & Gas projects over the past few years with challenging projects being planned or delivered, such as:
Bongo FPSO Deepwater Project 120km south-west of the Niger Delta in a water depth of over 1,000m.
Tilenga oil exploration and processing project in Uganda.
Lake Albert Development Project in Uganda which expects to achieve around 230,000 bopd.
Train 7 LNG project in Nigeria which will increase the NLNG facility's production capacity by 35 percent.
Amarinth has a strong track record of working in close partnership supporting EPCs and contractors around the world who require class-leading products, often with a bespoke design on short lead times, as underlined by the company's on-going investment in staff and offices for the Middle East and Asia Pacific.
To date, Amarinth has been supporting EPCs and contractors delivering projects in the Africa Territory with existing sales staff based in its UK headquarters. However, the company has decided that the time is right to appoint a dedicated permanent Sales Manager for the Africa Territory. Itai Choto will split his time between bases in Nigeria and London as needed to deliver support to end-users, EPCs and contractors working on projects in Africa. Initially, Itai will be focused on the countries where Amarinth believes its expertise and products are in most demand, including:
Nigeria
Algeria
Uganda
Mozambique
Senegal
Oliver Brigginshaw, Managing Director of Amarinth, commented: "We have seen a strong growth in demand for our products from EPCs and contractors delivering against the challenging projects currently being undertaken in the Africa Territory. We always strive to deliver localised support where we can, as in the case of our established Middle East and Asia Pacific territories, and so we are delighted to now be in a position to announce the appointment of Itai Choto who will enable us to better support all of our customers working in the Africa Territory."