Amarinth Supplies Fully Interchangeable Replacement Pumps to Sellafield Nuclear Fuel Reprocessing Facility
Amarinth, a leading company specialising in the design, application and manufacture of centrifugal pumps and associated equipment to the Oil & Gas, petrochemical, chemical, industrial and power markets, has supplied the Sellafield nuclear fuel reprocessing facility with fully interchangeable pumps to replace the 1990s Girdlestone units.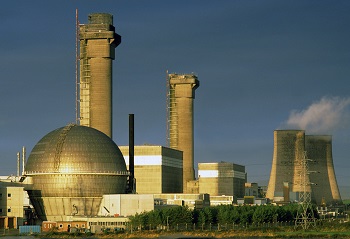 Sellafield. (Image: Amarinth)
Pumps supplied by Girdlestone were commissioned at the Sellafield site some 25 years ago and so are coming to the end of their natural working life, however direct replacement units are no longer available. For one of the pumps, used to transfer nitric acid in a controlled area of the process control facility, the engineers at Sellafield decided that to maintain operations a replacement was required. However, they needed a solution that did not require any modification to pipework and fittings, and all within 20 weeks.
For over a decade, Amarinth has been providing direct replacement pumps for the now obsolete Girdlestone range along with a range of spares, re-engineered and replacement parts. Sellafield therefore turned to Amarinth for a dimensionally and hydraulically interchangeable pump to replace their existing Girdlestone 912 self-priming pump.
Amarinth was able to provide a bespoke version of one of its existing designs in the timescales required. Although the selected pump was already dimensionally interchangeable, Amarinth redesigned the pump casing and impeller to ensure an exact match to the existing pumps hydraulic performance. The new fully interchangeable pump was designed, manufactured, tested and supplied all within the necessary 20 weeks.
This new interchangeable pump provided by Amarinth will deliver another 25-year working life for Sellafield along with support and supply of spare and replacement parts directly from Amarinth.
Oliver Brigginshaw, Managing Director of Amarinth, commented: "We have been providing support and replacement pumps for the now obsolete Girdlestone units for many industrial uses around the world since Amarinth was founded. We are delighted to be extending that support into the nuclear and power industry and look forward to working with Sellafield and other sites to provide a long-term and cost effective solution as their existing equipment reaches its natural end-of-life."