All You Need to Know About Safety Shields
Preventing harmful spray-outs and mist formation from failing pipe joints, especially where toxic, corrosive and other dangerous liquids are involved, has always been acknowledged as a vitally important part of plant safety.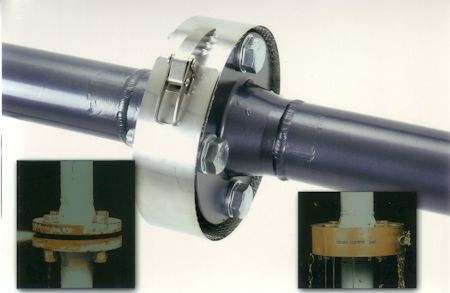 FrangeGuards.com
However, accidents do happen and pipe joint failures have been responsible for a large number of high profile industrial incidents around the world. Acid, oil and steam jet spray-outs have resulted in many severe personal injuries, either directly or through consequent fires and explosions.
Safety shields, or flangeguards, are recognised as being an effective 'first line of defence' when spray outs occur as they help to minimise the risks and the launch of a new website, flangeguards.com will play an important role in raising awareness of the dangers to personnel, plant and the environment. FlangeGuards.com has been designed as a 'one-stop-shop' helping users to; understand, specify then order. The site provides information about what safety shields do, where they are used and enables users to identify the most suitable shield for their application. Users can then order on-line, normally for next day delivery.
Industry regulations such as; DSEAR, COMAH, SOLAS, IP15, REACH and MARPOL all recommend or suggest the shielding or shrouding of pipe flanges and other potential leak sources, to ensure the protection of operators and equipment along with the other objectives of minimising downtime and reducing the risks of catastrophic incidents.
Furthermore, spray control using safety shields has also been more recently employed by Process Engineers' as an effective way of reducing the size of 'zoned hazardous' areas by limiting the potential spray to the area around the pipe joint.
In addition to the very useful, practical information included on the site, FlangeGuards.com details the four main types of shield available. For example, PTFE shields for any type of acid concentration, lube, fuel and seal oil, PTFE clear shields where the point joint must remain visible and designed for use on the same media as for the standard PTFE shield. Also, PVC shields to suit lower budgets and protection requirements and finally, Stainless Steel shields which feature an innovative quick-release connection and for use on most hazardous liquids.