All-Flo Releases New PDM Series Pulsation Dampener
All-Flo, part of PSG, a Dover company is pleased to announce the launch of its new PDM Series Pulsation Dampener. Available in 316 stainless steel construction for aggressive applications, the PDM Series helps expand the application range and augment the performance of All-Flo AODD pumps.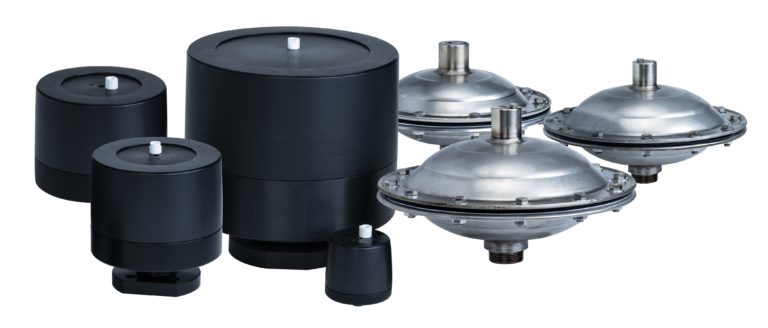 New PDM Series. (Image source: All-Flo)
Installed at the pump's discharge, the PDM Series pulsation dampener has been designed to optimize the performance of AODD pumps by reducing fluid pressure and flow fluctuations to provide a steady discharge flow. This function is critical in applications that need to minimize system vibration in order to protect and enhance the accuracy of downstream instrumentation. The PDM Series also helps extend equipment life by reducing the load on the pump.
The new PDM Series is available in 1″, 1-1/2″ and 2″ sizes and feature PTFE diaphragms and MNPT connections. These dampeners comply with all CE and ATEX requirements.
The PDM Series is a welcome addition to All-Flo's existing line of pulsation dampeners, PDT Series, which is available in conductive plastic construction making it well suited for applications that require grounding to lower the risk of electrostatic charges. The PDT Series is available in 3/8″, 1/2" 1″, 1-1/2″ and 2″ sizes.