Aflex Hose Extends European Reach With Direct Sales in a Further Three Countries
Aflex Hose Ltd, a division of Watson-Marlow Fluid Technology Group (WMFTG), will now provide direct sales and technical support in Italy, Ireland and Switzerland.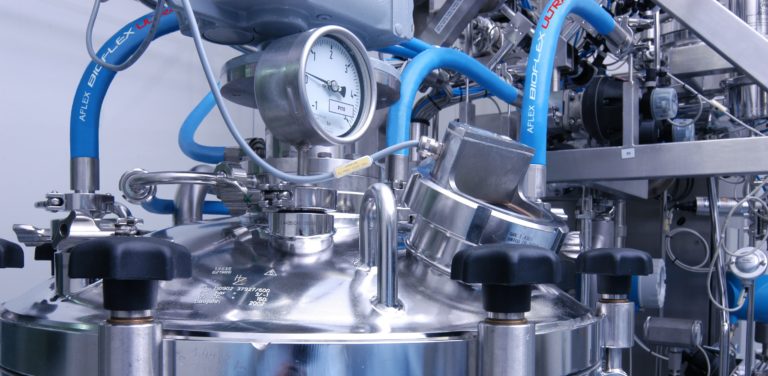 flex Application (Image source: Watson-Marlow Fluid Technology Group)
Each office will be staffed by expert teams who will provide specialist technical and field sales support. For Aflex customers, this means improved levels of service; thus, reflecting WMFTG's strategy of global support coupled with local solutions.
Aflex specialises in the design and manufacture of PTFE lined flexible hose for the pharmaceutical, food and chemical process industries. The patented Aflex hoses outperform other PTFE and standard hose types to ensure superior flexibility and the highest levels of chemical resistance.
"Aflex Hose is enjoying an exciting period of growth – which we are responding to in a number of ways. Firstly, we are investing £20M+ in a new factory in Yorkshire, UK in order to meet demand. And, secondly, we have implemented a long-term strategy that brings us even closer to our customers: we must be able respond to our customers' needs, no matter where they are located," says Rachel Pallett, Sales Director for Europe, Middle East and Africa, Watson-Marlow Fluid Technology Group. "We are all very excited about the journey ahead," she concludes.
Aflex's parent company WMFTG has a global network of operations including ten factories and 37 direct sales offices. The Company is part of the Spirax-Sarco Engineering plc Group and is headquartered in Falmouth, UK.