AESSEAL Wins 6th Queen's Award in its Silver Jubilee Year
AESSEAL plc, a Yorkshire engineering company with a world-beating innovative approach has won its sixth Queen's Award for Enterprise – in the innovation category.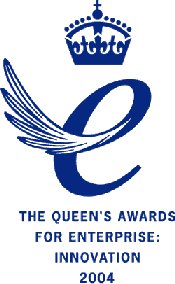 It is the latest development in the phenomenon that is AESSEAL, manufacturer of mechanical seals for pumps. From its acquisition in 1979 by current managing director Chris Rea, with just five employees, it now spans the globe, with 42 branches in 22 countries employing almost 700 people.
Its Global Technology Centre HQ is in Rotherham, South Yorkshire, and it is the only company in South Yorkshire, and possibly in the Yorkshire & Humber region, to have won six Queen's Awards. The latest is appropriate, for the company says its success is based on a simple but effective formula – investment in innovative new products and technology with a total focus on customer service.
In the past five years alone it has filed 30 patents and designed 52 completely new products in house and launched them to the world. It is one of those ranges, of seals for the petrochemical and refining industries, that has won this year's award.
In 1998, AESSEAL identified a strategic opportunity in an industrial sector dominated by two competitors. It did not then have the product technology to enter that market, renowned for having some of the most demanding sealing applications in the world. To stand any chance of even being considered, it had to come up with something very special. It did.
With its focus on technology and customer service, AES went on to win its first Queen's Award for Technology in 1988.
Its other four Queen's Awards were in 1993, 1995, 2000 and 2002.