ADT Founder to Present Paper on 3D Multi-Disciplinary Optimization for Turbomachinery
Advanced Design Technology (ADT) announces that its founder and director, Mehrdad Zangeneh, will present on an innovative and commercially viable solution for three-dimensional (3D) multi-disciplinary optimization of turbomachinery blades at the 2012 Simulia Community Conference (SCC) , May 15-17, in Providence, R.I., United States.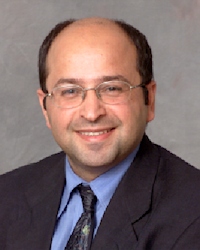 Mehrdad Zangeneh (Image: ADT)
According to SCC organizers, "Continuing a 26-year tradition of providing high-quality content and valuable exchange of industry knowledge is made possible by the dedication of our customer community. The 2012 SCC is no exception."
The paper, entitled, "Multi-disciplinary and Multi-point Design Optimization of a Centrifugal Compressor Impeller," will cover a commercially available solution -compatible with industrial development times - for 3D multi-disciplinary and multi-point design optimization of turbomachinery blades. The methodology combines 3D inverse design, automatic optimizers, 3D computational fluid dynamics (CFD) and 3D finite element analysis (FEA) codes. The paper's co-authors are Jack Cofer, senior technical marketing specialist industrial equipment industry, Simulia; Youngwon Hahn, engineering specialist, Simulia; and Fred Mendonca, director turbomachinery applications, CD-Adapco.
The presentation also will highlight immediate coupling of leading commercial codes for the design, aerodynamic and mechanical analysis, and optimization of turbomachinery components. Particular emphasis will be given to improving turbomachinery components for better efficiency, wider operating range and higher reliability. Zangeneh will demonstrate how, by using Turbodesign Suite, users achieve better know-how transfer between projects and design teams, significant reduction in design time, higher performance and noise reduction.
"ADT is pleased to showcase how application of the 3D inverse design approach for complex and contrasting multi-point, multi-objective and multi-disciplinary design objectives can result in significant reduction of development times and costs for turbomachinery original equipment manufacturers (OEM's) and contractors alike," said Zangeneh.
Zangeneh will present his paper Wednesday, May 16, at 9:50 a.m. in Room 553 - Session 4C: Turbomachinery Isight Applications.
About Mehrdad Zangeneh
Mehrdad Zangeneh is professor of thermofluids at University College London and founding director of ADT. For 26 years, Zangeneh has developed advanced turbomachinery design codes based on the 3D inverse design approach and automatic optimization to turbomachinery design. His research has resulted in important breakthroughs in turbomachinery and marine propulsor design, and he has been granted six international patents. In 2000, Zangeneh was awarded the Japan's Turbomachinery Society's Gold Medal, and in 2003 he was awarded the Donald Julius Grone Prize by the Institution of Mechanical Engineers in UK.