ABS Launches New Higher Spec AFP Pumps
ABS is pleased to announce the introduction of the new AFP (K) range of pumps. The AFP (K) range is a merger of the existing AFP M1-ME3 series and of the Pumpex K series. This merger introduces some Pumpex features, such as the option of a closed cooling system, seal cartridge as well as class H insulation to the AFP M1-ME3 range.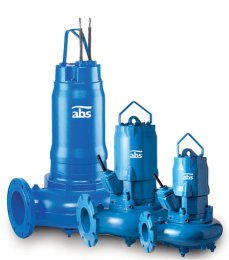 The ABS submersible sewage pump AFP (K) has a higher specification that the basic AFP models, which brings considerable benefits to the end user. The new pumps are ideal for use in municipal and commercial pumping stations, as well as in the refurbishment of existing pumping stations.
All existing models are still available, and two new hydraulics are added, 0835 and 1035. The AFP (K) versions and the new hydraulic ranges are available in both 50Hz and 60Hz. The standard basic pumps will retain the AFP designation.
Key benefits of AFP (K) include:
Closed loop cooling system for added reliability
Seal cartridge for easier serviceability
Double mechanical seal
Class H insulation
Energy efficient motors in the ME range (above 10kW)
ABS is a global solution provider in wastewater technology with a complete product portfolio of pumps, mixers, aerators, compressors, control and monitoring equipment, and services. ABS also offers pumps and rental services for the dewatering market, as well as solutions for pulp & paper applications under the brand name Scanpump. The ABS Group, with 2.100 employees and a turnover 2004 of 315 MEUR (2.9 billion SEK), is present in more than 100 countries and has around 40 subsidiaries. The ABS Group is part of the Swedish stock listed CARDO Group.