ABB Names Brice Koch to Group Executive Committee
ABB, the leading power and automation technology group, has appointed Brice Koch to the Group Executive Committee as Head of Marketing and Customer Solutions, a new role created to drive additional growth across the company's markets and regions.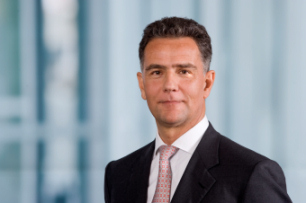 Brice Koch
Koch, 45, will oversee relations with ABB's largest customers and the development of opportunities in strategic growth areas such as rail, wind, water and smart grids. He will also be responsible for developing ABB's service business.
Koch has been manager of ABB's business in China and North Asia since January 2007. His career includes various positions within the Power Products division since joining ABB in 1994. Koch, a French national, holds a degree in Mechanical Engineering and a PhD in Materials Science, both from the Swiss Federal Institute of Technology (ETH) in Zurich.
"Brice has achieved great success with ABB in China as well as in his previous roles," said CEO Joe Hogan. "He has a great combination of global business and regional experience and his strong market orientation is very well suited to establishing this new role."
Koch will take up his new position on Jan. 1, 2010, and a successor for his roles in China and North Asia will be named in the next few weeks.
About ABB
ABB is a leader in power and automation technologies that enable utility and industry customers to improve performance while lowering environmental impact. The ABB Group of companies operates in around 100 countries and employs about 120,000 people.